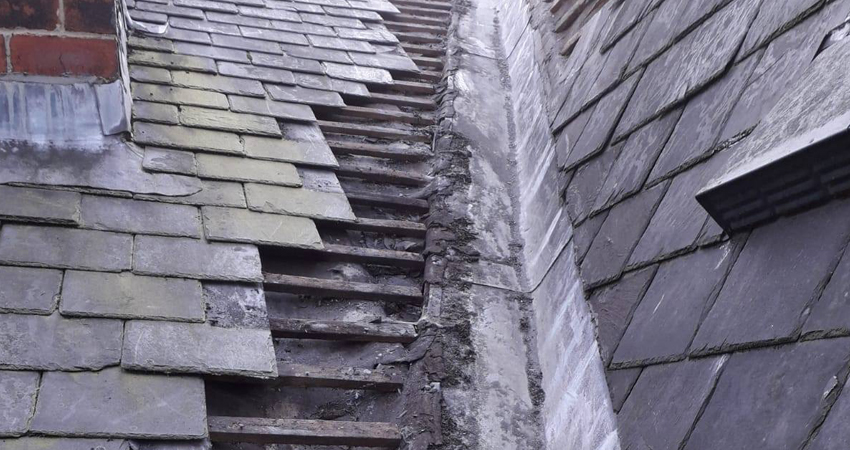 Leaks and poor insulation are common worries when it comes to roofs. However, they're really put into the shadows by the nightmare idea of having your roof blown off! In an instant, you're hit with massive repair costs, potential danger and the risk of further damage to your home or commercial building.
Not to mention that anyone inside the property will no longer have 'a roof over their head'. It's fair to say any property without a roof will be out of use for at least a few days.
In this post, we discuss whether roofs can actually blow off and what to do if the worst happens to your property.
UK wind speeds
With an average wind speed of around 9mph, the UK is mostly safe from roofs blowing off or even small-scale roof damage on a normal day. However, when a storm hits, things can change very quickly.
Gale-force winds, a term commonly used by weather forecasters, refers to winds of above 40mph. But that's far from the worst of it. The Met Office recorded winds of 80mph when Storm Ciara was in full force, equalling the wind speeds of Storm Atiyah which hit the UK and Ireland in December 2019.
That can get even worse in high or coastal areas, with wind speeds of 118mph, 124mph, 142mph and even 173mph recorded over the past few decades.
Blowing the roof off
The question is: can these gale-force winds actually blow off parts of your roof? Unfortunately, the answer is yes. That extends to both commercial and domestic roofs.
The roof of a Sainsbury's in Cornwall was partly blown off in December during Storm Atiyah. A couple in the Welsh Valleys faced a similar fate when their roof was blown off by Storm Ciara.
In both cases, the disruption was massive. Sainsbury's had to close for two days while the roof was replaced, while owners of the home in Pen-y-Graig were left with a house that just wasn't safe to stay in.
Protecting your house from gale-force winds
In truth, a strong roof should be able to hold out against even the strongest winds. Gale-force winds will take advantage of any weak spots on your roof, whether that's loose tiles and flashing or poorly installed decking.
Whatever the case, the best course of action is to have your roof regularly inspected by a team of professional roofers. That way, any problems will be identified and rectified before the bad weather has a chance to make them worse.
Expert roof repairs
Sometimes, big problems with your roof are unavoidable. Maybe, like the home in Wales, you had your roof renewed but couldn't tell that it was a bad job until disaster struck. Whatever the case, DPR Roofing are on hand to help across Barnsley and the surrounding areas.
Our team of roofing experts has been providing dependable roof repairs and new roofs for over three decades. Best of all, we offer a 24/7 emergency call-out service to existing customers, so you're covered if anything does go wrong when the bad weather hits.
Give us a call on 01226 670 008 to find out more about our reliable roofing services.